Legendary rider Norick Abe dies in motorbike, truck collision
On October 7, 2007, Norifumi 'Norick' Abe, one of Japanese most successful motorcycle road racers, collided with a truck while riding a 500cc motorbike scooter in Kawasaki, Kanagawa Prefecture, and died from the resulting injuries after having been taken to hospital Sunday afternoon, the Asahi Shimbun reports. Abe was 32 years old.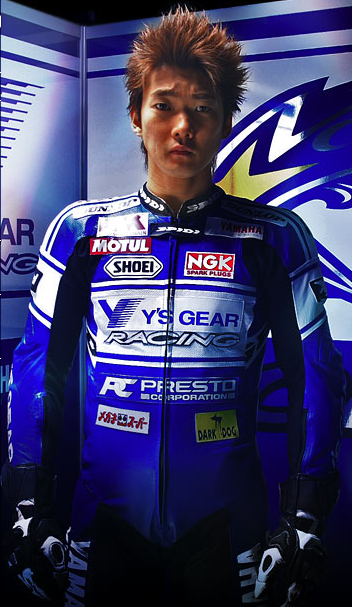 Local police say the collision occurred on a four-lane municipal road, when the driver of the truck made an illegal U-turn, colliding with Abe who was closing in on the truck from behind on its right-hand side, at 6:20pm local time. He was pronounced dead two and a half hours later at 8:50pm at the hospital where he was taken for treatment
The truck driver told police he realized he had mistakenly taken the wrong way, and tried to get back on track.
Norifumi Abe was born to the auto racer Mitsuo Abe, and sat on a bike for the first time when he was 5. After finishing elementary school, he spent two years in the United States, perfecting his skills. He won his first Grand Prix title 1996, and went on to conquer the title twice more.
Abe, who was also known as Norick Abe in the English-speaking world and as "the legendary rider" in Japan, had many fans in Japan as well as worldwide.
Raced in Motorccycle Grand prix championship and MotoGP from 1994 to 2004. He won three races, Japan GP in 1996 and 2000, and Rio De Janeiro GP in 1999. Until 2006 he was race rider i,n WSBK championship.
In 2007, he competed in the All Japan Superbike Championship, again on a Yamaha. Norick, when not racing enjoyed skiing, snow boarding, downhill mountain biking and poetry.
Norifumi will stay as one of the most talented Japanese rider of those past ten years. He was also very nice and approachable, he was also very loved by MotoGP fans.
Profile
Name: Norifumi Abe
Place of birth: Tokyo, Japan
Born: Sept. 7, 1975
2007 Team: Y'S GEAR Racing
Career
1993: Champion of All Japan GP500 class
1994: World Road Race Championships GP500 class debut
1995: 9th in World GP500 class
1996: 5th in World GP500 class (won Japan GP)
1997: 7th in World GP500 class
1998: 6th in World GP500 class
1999: 6th in World GP500 class (won Rio GP)
2000: 8th in World GP500 class (won Japan GP)
2001: 7th in World GP500 class
2002: 6th in MotoGP
2003: 16th in MotoGP (spot participation)
2004: 13th in MotoGP
2005: 13th in World Superbike Championship
2006: 13th in World Superbike Championship
2007: Ranking 3rd in All Japan JSB1000 class (at the end of round 6)
Source: Japan News Review | Yamaha Release On Norick Abe's Death | FIM Release On Norick Abe